7 Essential Tips for Small Businesses to get started with Social Media
August 22nd, 2017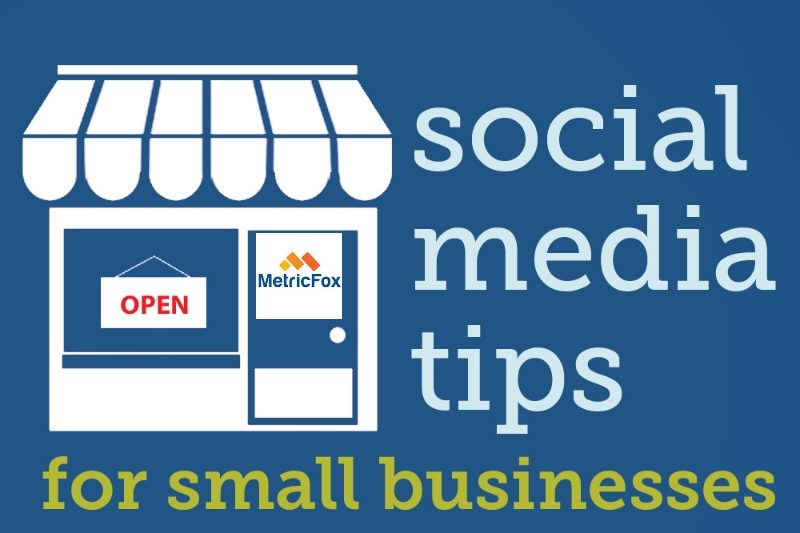 While the need for comprehensive social media strategies for businesses has been adopted by several conglomerates and modern day organizations, small businesses are still having a tough time adapting to social media marketing. In business, it is no longer enough to be a social media enthusiast – there are many of those. What's needed is the skill and wisdom to leverage from the opportunities and use the platform intelligently to reach out to the 2.4 billion plus odd social media users.
Today, businesses are not just using the right social platform for improving brand awareness and audience engagement. They are optimizing their social media content to use the platform for generating leads and doing business.
Though it is always a good idea to be proactive and identify a social media marketing company to take care of your online and social presence, there are some small steps that can be incorporated by you as well.
So, if you are a small business and have not been able to make the most of it till date, here are 7 easy yet essential tips to have SMEs started with their social media campaigns:
Always begin with the Essentials – Analytics
Now, whether you want to use a simple Google version or want to invest in tools like Hootsuite and Buffer, the choice is yours, but you cannot begin or continue without the help of analytics. After all, unless you have your target in sight and can follow their behavior, you cannot plan your strategy. And without a strategy, your social media marketing efforts are simply useless.
Now, whether you want to use a simple Google version or want to invest in tools like Hootsuite and Buffer, the choice is yours, but you cannot begin or continue without the help of analytics. After all, unless you have your target in sight and can follow their behavior, you cannot plan your strategy. And without a strategy, your social media marketing efforts are simply useless.
Analytics will help you to identify your wins and misses, whether it is related to audience engagement, post-performance, platform choice etc. As a small business, you likely have little funds to spend unplanned. So plan it wisely.
Don't waste your time chasing fireflies
To put it simply, don't waste your time chasing the wrong audience base. Before rolling out a social media campaign, you need to be sure of who your audiences are and plan how to reach out to them.
Through good content always has an edge, in the beginning, what matters is that you should keep your online presence consistent, regular and expanding.
So, once you have identified your audience base, provide them with content/posts that will pique their interest. Using Hootsuite or Buffer, you can keep this step simple yet effecting by planning and scheduling all your posts.
Align social goal to business goal (in the right order)
Don't be foolish to devise a social media strategy and then try to integrate it with your business goals. It must happen the other way. First, have your business goals outlined and then formulate a social media optimization business plan that will deliver the outcome.
For instance, in the case of Pizza Hut, the goal is certainly to increase sign-ups and also online orders. Hence, the offer to a Free Pizza on sign-ups!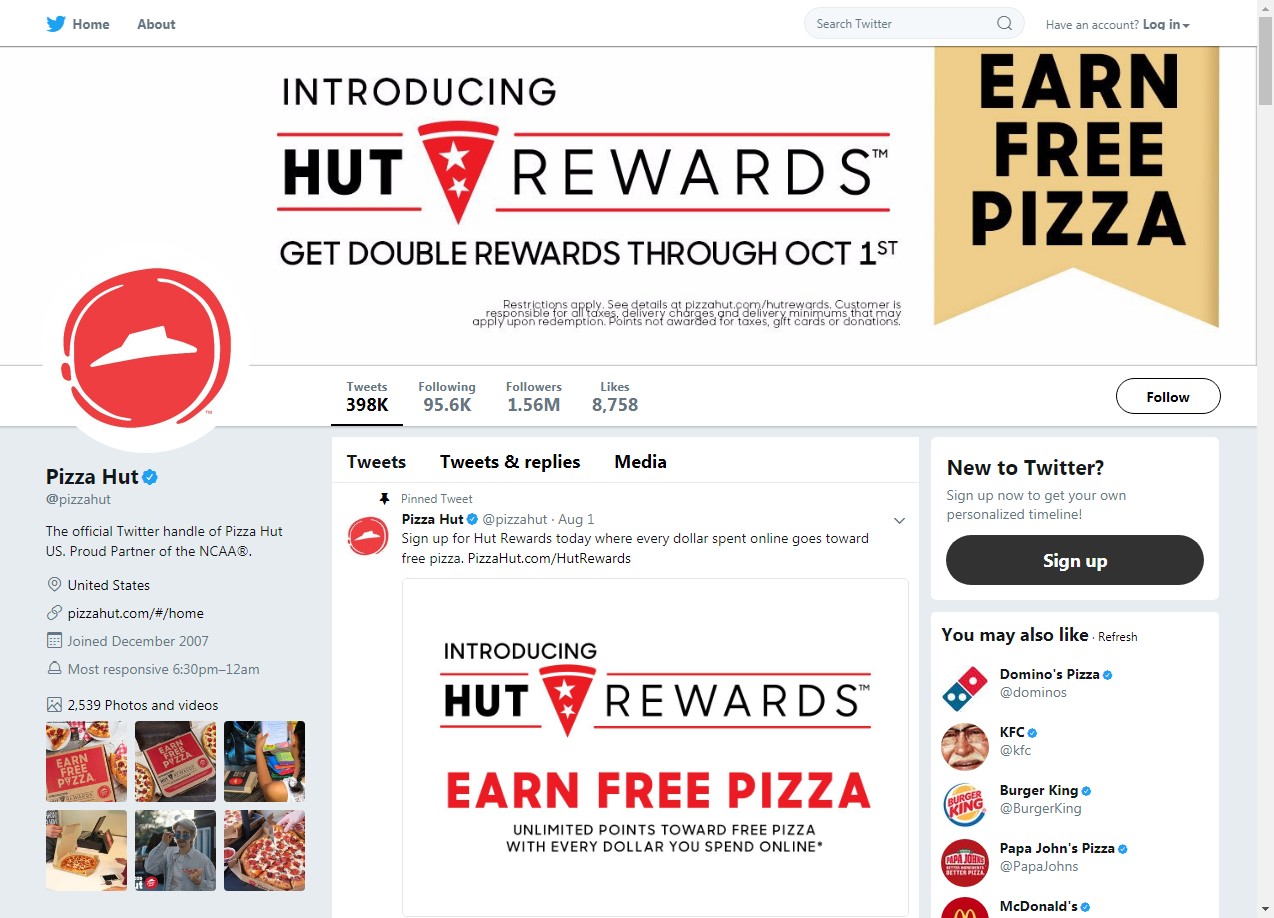 Start 'listening' to your customers socially
Whether you are a small business or large enterprise, there is little rationale in having a presence across multiple social platforms unless called for. This is all the more true for small businesses entering into social media. What you need to do is identify the right platform and use if for bringing your brand into prominence.
So, how do you identify the right social platform for your small business? Start by asking your employees to talk about your brand, share content and try to engage people. Though response might be lukewarm, it will at least give you some idea as to where your audience pool is. For instance, your target audience might be more available on Twitter and Instagram than Facebook! In that case, having a robust social media plan for Twitter and Instagram makes more sense.
Understanding the nature of content that works on the different social platforms also makes a big difference to how well you are able to connect and engage with your audience.
Additionally, as already stated before, do rely on analytics. It often reveals the most hidden things.
Your posts have to be focused and coordinated – no two ways about it
By 'focused' we mean that your posts must be consistent and as per your buyer persona. And by 'coordinated' we mean integration with the other channels.
Many SMEs miss the opportunity of coordinating their social plan with other channels, treating them as stand-alone efforts. Ideally, this only leads to missed opportunities.
For instance, if your brand has a blog section, then keep the sharing buttons visible to promote sharing. The purpose of your blog is to create awareness about your brand and services and establish the brand voice. The purpose of your social profiles is to take that voice to maximum prospects. Integrate both.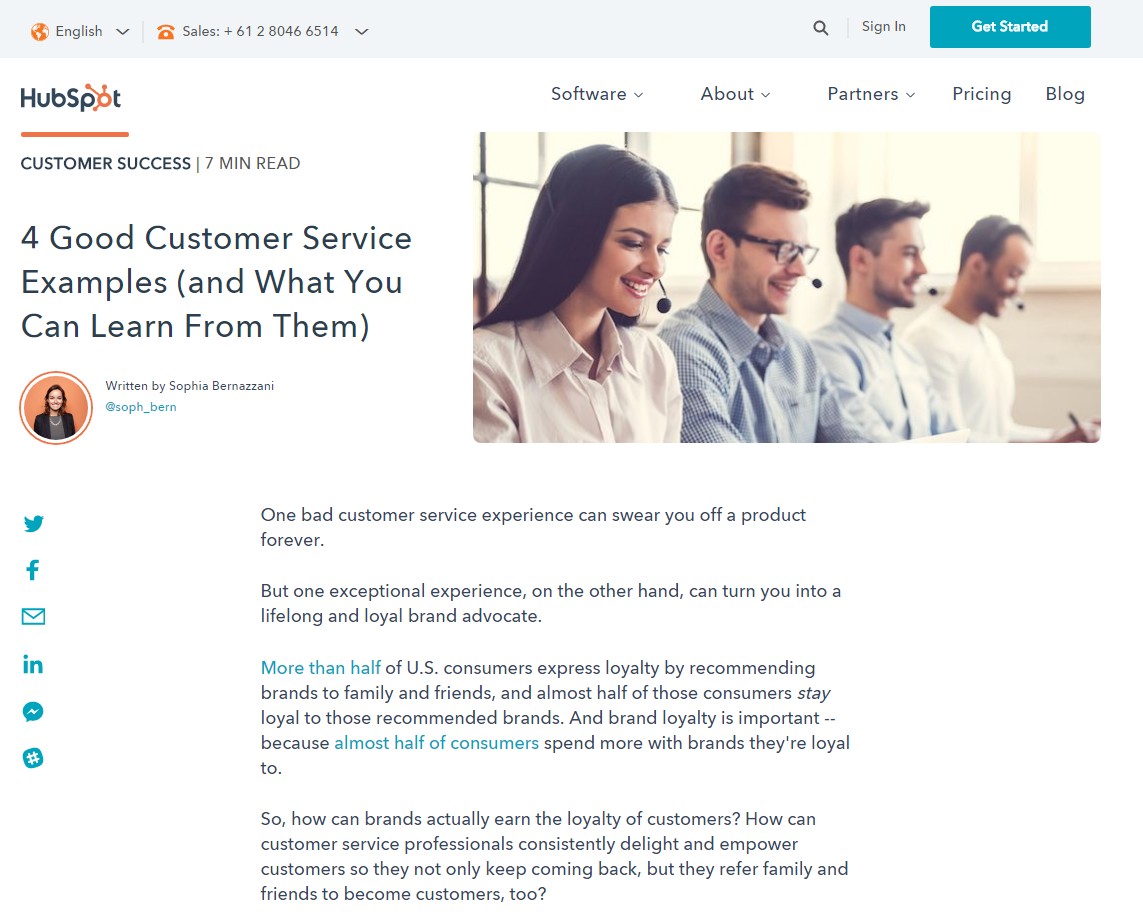 The same should be for your websites. Your websites should keep the social handles in clear visibility.
Build that social media calendar
This is critical to the success of your social media plan, i.e. having a pipeline of content ready for being published (again, you can use any tool to schedule your social posts).
You should plan your calendar keeping the following in mind:
Who is your target audience (by location, demography etc.)
How do you plan to connect with them (through which platform)
What is the message you want to share (content type, blogs, white papers, infographics, news articles etc.)
When will you share the content (time, day, date)
You should also consider joining groups and be participating in forums to create brand awareness and popularity.
Ideally, if you choose Twitter as your platform, post 5-8 tweets daily; Facebook should have 3-5 posts daily; for LinkedIn participation is necessary, 1 article a week and 3-5 posts every week on the brand/service should suffice.
It is also a good idea to have a social media marketing checklist with you simply to ensure that you are doing things as planned and in the right way.
Monitor and Measure response
Now since you are going to put in all this effort, it is also necessary for you to measure it. Again, fall back on analytics.
You should also ensure that measurement is not limited to likes and shares. You have to measure engagement and response.
For instance, if you have an Offer on your social page, what matters is how many people visited your website through that offer and not how many simply liked or shared it.
Also, you should be monitoring and measuring response keeping industry benchmarks in mind. Following competitor brands and identifying trends also help.
As a small enterprise, things are going to be a bit more challenging for you. You may not have the budget to invest in digital marketing services, you may not have the tools and resources to have plans executed etc. But what you do have access to is real-time feedback and response in social media. Make the most of it.
By following these small steps, as a small business, you can easily begin your social media marketing plan. Remember, the idea is to keep continuity and consistency while bringing in innovation and creativity.
Suresh Thomas, CMO MetricFox has been instrumental in devising growth-driven marketing strategies for Top B2B companies across the globe. He is extremely passionate about maximizing the overall brand presence of every enterprise he collaborates with. As an expert with more than 18+ years of experience in the data-driven marketing space, he is consulted by Top Fortunes world over to refine and devise innovative marketing campaigns that boost MROI & brand value.