August 2017: Digital Marketing Roundup Month In A Minute
September 8th, 2017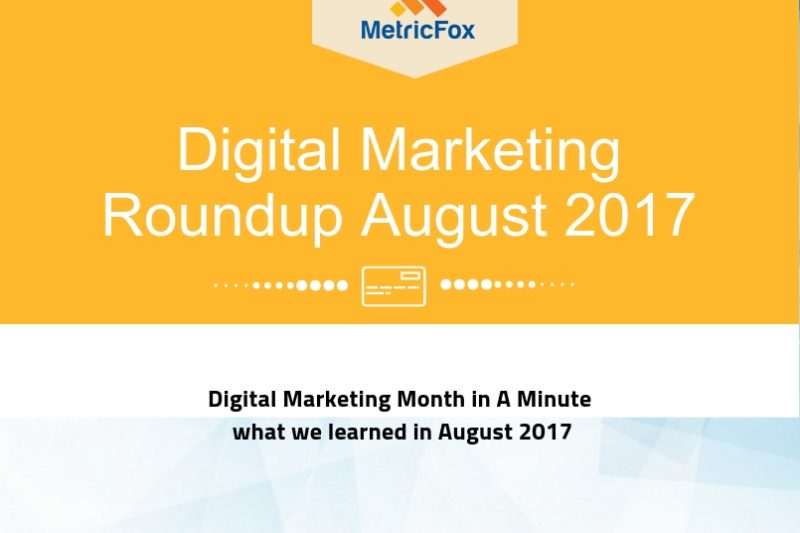 It's that time of the month, when we look back at the months that's gone by to quickly recap what all happened in the field of digital marketing. Businesses have to formulate new strategies and plans for Q3 to end on a high note, and have a heads-up on the numerous digital marketing news and activities might be just what you need.
Here's a quick snapshot of the digital marketing updates for July-August 2017:
Amazon launches its own social network 'SPARK'
Google introduces HIRE – its recruitment app
Google updates its visual search engine with Badges
Messenger ads goes global – Facebook Business update
LinkedIn is back in the race with autoplay videos
War in the world of AR continues – Google vs Apple
Amazon launches SPARK!
Amazon launches SPARK!
There's been enough buzz around the popularity of Instagram and Pinterest (especially the former) and Amazon seems to be doing all the hearing and learning.
With the purpose of increasing sales on its platform by directing some of the social media traffic to its page, Amazon has launched 'Spark.' With a feed-style interface similar to Instagram, Amazon Spark aims at facilitating product discovery through photographs. Amazon Spark has been in the beta testing stage for U.S. consumers for quite some time now and is currently available for Prime members only in the app version.
Suitable for small entrepreneurs and businesses and shopping enthusiasts active on the Amazon platform, almost anyone can get started with Spark by adding at least five interests. Users can additionally post images and stories. (Read the full story on TechCrunch)
Recruitment has a new definition with Google HIRE
Designed specifically to make the recruitment and selection process cheaper and less time consuming, Google introduces its recruitment app, 'Hire' as an end-to-end solution to hiring. Small and medium sized businesses can use it intelligently to connect and interact with candidates, identify relevant talent and manage the complete interview process.
Hire, seamlessly integrates with other G Suite apps like Gmail and Google Calendar and can help businesses use the app for carrying out the recruitment process. G Suite is used by approximately 3 million users globally and by adding a recruitment app to its other office friendly tools, Google aims to find solutions to people's recruitment challenges.
Google is not the first global brand trying to use technology to simplify recruitment. Facebook too had tried its hand in recruitment in the past, but without much success. We need to wait and watch how fruitful Google's initiative ends up being. (Read the full story on Google Hire)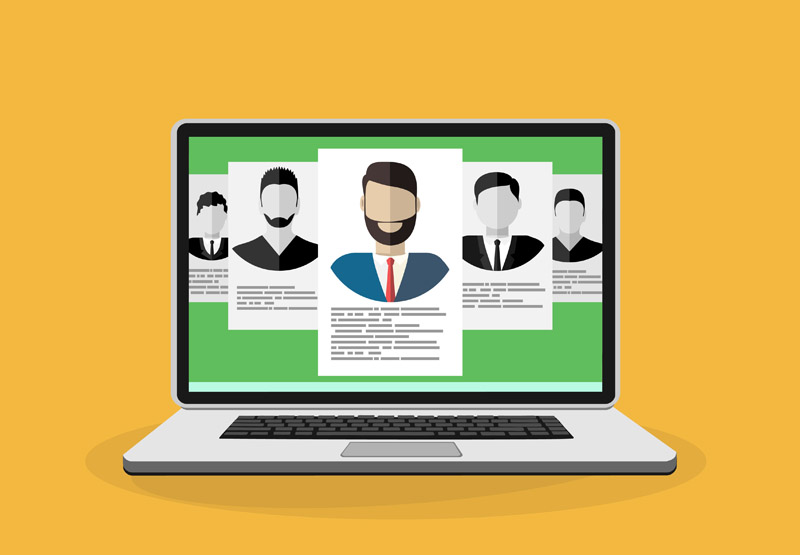 The Image search war continues as Google updates its visual search feature with Badges
Pinterest is not the only one updating its image search feature – Google is close behind. By adding badges to images Google will now update web users with additional information on the photographs. The badge will categorize the image and come with clarification as to what action can be taken. There will also be badges for GIFs to share and products one can shop for.
Though there's no need for any additional input from website owners, as Google's algorithm will automatically categorize images and add badges, it is advisable to add markups like video, recipe or product to the images uploaded. (Know more about the updates in Pinterest and Google from TechCrunch)
Businesses now have the option to gain more from Facebook targeting by using Messenger Ads. It is estimated that there are more than 1.2 billion users of messenger service, making it the right platform for Facebook to use for monetizing from it. By making Messenger ads available globally, Facebook can easily monetize on it and aid businesses to reach out to a wider audience base with it.
When using the messenger mobile app, people can see the ads in the home tab as a single image or a carousel. All adverts will be made available through Ads Manager and Power Editor. (Visit Facebook Business page to know more about the new feature)
Native video uploading now possible on LinkedIn
Probably the last of the major social media platforms to join the race for video uploads, LinkedIn will now finally allow its users to natively upload videos with auto-play features. Though previously, LinkedIn did allow the option to its most influential users to upload short videos through the app, this is the first time the feature will be available across the platform.
Users can use LinkedIn's in-app camera or using existing videos available on their phone for uploading videos. These videos can be up to ten minutes long and will display shares, likes and comments it has received.
From the business perspective, leveraging from its USP, LinkedIn will display information about viewer profile and company for the top viewers. LinkedIn, however, has not yet disclosed any update on whether or not it's going to use its video feature for generating ad revenue. (To know more on how businesses can use this feature read the full article on Marketing Land)
The battle between the top tech brands continue in the field of AR – Apple vs Google
Google with ARCore and Apple with ARKit – and the battle between the top tech companies continue in the field of Augmented Reality (AR).
To be rolled out with iOS11, it is estimated that the real game-changer for Apple will be its wide audience base of iPhone and iPad users.
Google, on the other hand, has been experimenting with smartphone AR since 2014, and today it gives to the world a platform for delivering AR to Android phones. To begin with, ARCore will be launched on Pixel and Galaxy S8. Google's biggest advantage in this field will be a combination of AR and machine learning into its products. (Read more on ARCore from Tech Crunch; also, read the full article on ARKit on The Verge)
That was a quick round up of the months that went by, with the latest digital marketing updates and news.
Watch out this place for all digital updates in the coming months!