5 B2B Market Research Trends In A Post-Covid World
June 22nd, 2022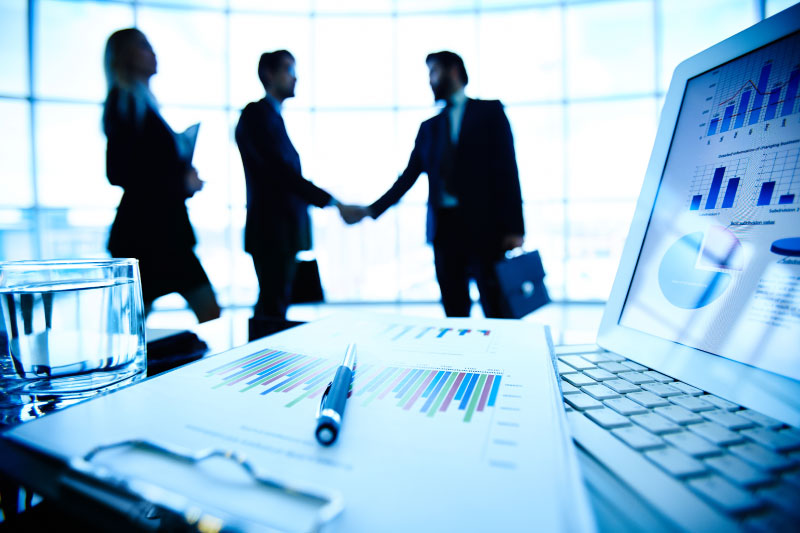 The virtual working culture brought a significant change in the way businesses exist and laid the foundation of a new normal that will continue to expand its space in years to come. For instance, 51% of total web traffic was from mobile phones in the year 2020, 65% of business owners stated using automated sales assistants, and many more.
It's clear COVID has changed how we interact as consumers and as businesses. Naturally, B2B market research is shifting too.  We're now seeing a transition from long, descriptive surveys to short, insightful ones, jam-packed with actionable data, research automation and analysis using technology, to name a few. What's more, it looks like these trends are here to stay.
Safe to say, B2B businesses like yours will have to adapt their market research methods if they want actionable, insightful data to build better products and stay relevant in an increasingly competitive space. And knowing the current marketing research trends helps you do just that.
Looking for the five top trends set to revolutionize the B2B market research space? Here's all you need to know about them.
Integration of Artificial Intelligence With Market Research
Artificial intelligence has been in the news for driving automation in several industries for quite some time. But now, it is entering B2B market research as well. That's right. Companies worldwide (including Appier, Intel, Amazon, IBM, Microsoft, etc.,) are using AI to automate routine market research tasks such as examining large data, removing noise, etc. In fact, we are now seeing companies use AI's NLP (Natural Language Processing) capabilities to extract meaningful information from verbal customer surveys too.
Safe to say, the role of traditional experts in B2B market research teams like statisticians, market analysts, data scientists, market research assistants, etc., will reduce in the coming years as AI-based technologies advance. This will also mean B2B market research will become human-error free and cheaper in the years to come.
Smart Concise Surveys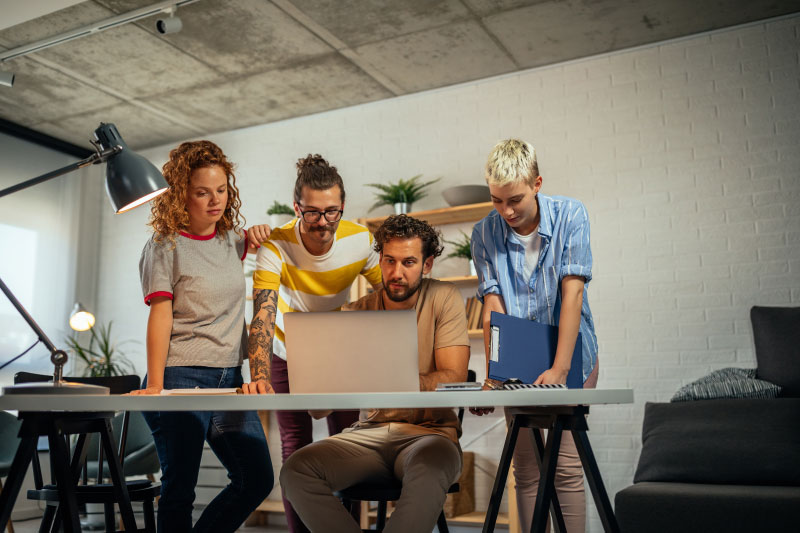 Short and crisp smart surveys are gaining traction in the B2B market research sector. Here are some new trends you should know about.
As per Statista, 51% of total web traffic was from mobile devices. Given the convenience of mobile devices, B2B customers are more likely to respond to a mobile-based survey too. Naturally, your B2B surveys must be mobile-compatible, meaning they should be quick, easy to read, and easy to navigate as well. Survey questions must be to-the-point, and customers should have options to select from (in the form of dropdown menus, radio buttons, or checkboxes, etc.). This reduces the time taken to answer a survey dramatically.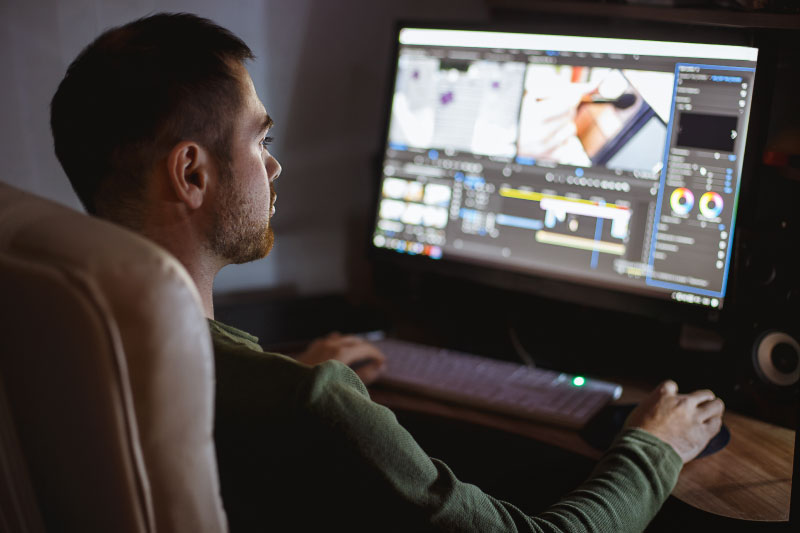 Blame it on the reducing attention span or consumer's demand for more interactive experiences, surveys are being pushed to become interactive too. Not only do these surveys help responders comprehend the information quickly, but they increase the likelihood of receiving a response too. The bonus? Multimedia surveys are more accessible to a wider target group depending on the media supported. For instance, voice-based surveys are accessible to consumers with visual impairment as well.
Personalized Surveys
Personalization has been in the news as a B2B marketing and customer experience trend. And now it has entered the B2B market research space as well. If you didn't know already, over 51% of consumers want a personalized experience across a brand's digital channels. And that includes research surveys. This means B2B businesses will need to tread the fine line of effective personalization without compromising customer privacy. Many companies are already incorporating personalization into their market research surveys in the following ways-
Sending customer surveys at a convenient time
Addressing the survey to a person
Stating the reason why the customer is receiving the survey
Clearly laying out how the customer can add value to your research
Following up with the results.
Moving Away From Research Agencies to In-House B2B Market Research
Gone are the days when B2B companies required hiring agencies to conduct the best in class B2B market research. B2B companies are increasingly switching to carrying out in-house market research today. The main reasons for this are as follows-
Saves costs required to recruit an agency
It is easy, given it doesn't require skill, thanks to survey templates and automation
Facilitates faster turnaround, given self-serve platforms allow data collection on your terms
B2B companies can own the data
Enables customization of research to the company's goals and objectives.
And that's not all. With the number of DIY research toolkits increasing, DIY research is easier than ever before. Naturally, whether you want to save market research costs or customize your market research, you might want to consider DIYing it.
Chatbots
If you have been paying attention to technology, you know chatbots can help you interact with customers in real time, no matter where they are in the world. But now, B2B companies are using chatbots in market research as well. Here's how.
Companies are now conducting real-time, interactive surveys with chatbots and storing data from conversations. This way, companies are now extracting important conversational research data, which would be harder to capture otherwise. What's more, they are using these technologies to pick up subtle behavioral trends and patterns too. And that's not all. With software like vizury now becoming more commonplace, services like digital engagement and conversational commerce are set to get traction too.
Final Word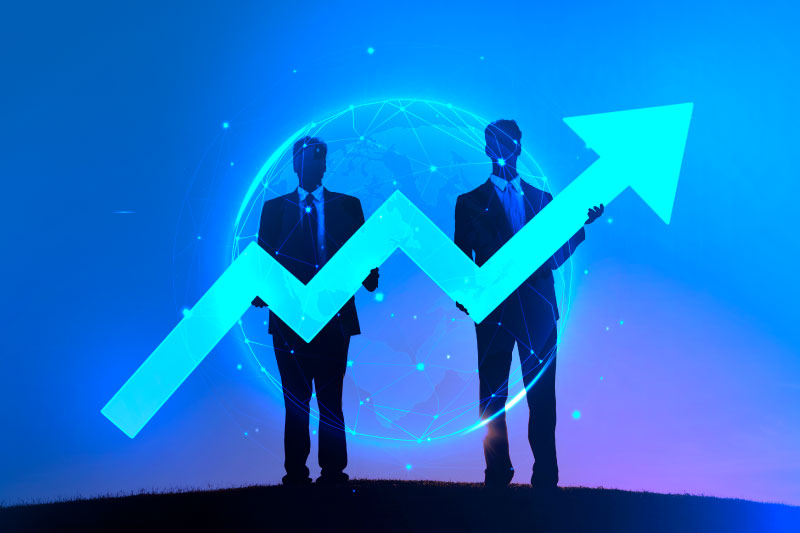 Customer preferences and usage trends are evolving at breakneck speeds. So one can expect B2B market research to progress in similar directions.
It is pretty evident that B2B market research is becoming agile, adaptable, contextual and automated with technology. So, as technology progresses, B2B market research paradigms will shift as well. Safe to say, B2B companies will have to hop onto trends in order to keep up and adapt to them to stay relevant
References-