CMO Talk – Krishnan Chatterjee on work-life balance and chasing dreams
March 19th, 2014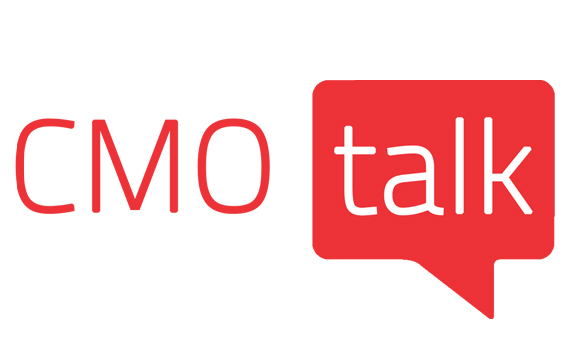 "Choose a job you love, and you will never have to work a single day in your life" said Confucius. Well, if he were to visit us today, he would be in for a great shock! Leave alone doing jobs we love, most of us have jobs that are not even satisfying. The vicious cycle of work-life balance eats us up and keeps us unhappy. However, at times, we come across people who have found the perfect balance between work (being able to provide for self and family) and passion (doing the thing one loves). One such happy man is the senior vice-president of marketing at HCL Technologies, Mr. Krishnan Chatterjee.
Work life balance is a myth; it is all about finding joy in what you do
As the Head of marketing at a $5-billion IT enterprise, Krishnan Chatterjee has his hands full, all the time. Dig a little deeper and you will find that he is a talented singer and part of a major band 'Contraband' too. Michael Leander, our CMO, had the opportunity to have a freewheeling conversation with Krishnan Chatterjee at DMAi 2014. He describes how today, people have sold their souls to their careers and end up hating everyday life. He says finding work-life balance is not as complicated as it sounds and has to do with finding joy in doing the things that make you smile. He says that everyone can find this joy by just taking that extra step and he finds his inspiration in music.
Watch the full video here to understand his thoughts on following your passion
Krishnan Chatterjee has successfully grown HCL through various milestones over the years. His team which used to be of just 3-4 members is currently a 300-strong behemoth. His opinion is that when you are happy it shows in your work, your personal life and everything you do. He says you derive this joy from doing things you love; it could be anything under the sun. Spending time with your family is one of them too.
Participant descriptions              
Krishnan Chatterjee is the Head of marketing at HCL Technologies. He is a multi-disciplinary strategic marketer with experience straddling consumer goods (B2C) and technology (B2B) industries in domestic (India) and global markets. He also has strong experience in brand management, business development and channel marketing. Skilled in creative breakthroughs, he has exposure working with and mentoring multi-cultural teams.
Michael Leander is an accomplished international marketing speaker. Covering a range of topics related to direct marketing, digital marketing, marketing automation, customer loyalty marketing management, customer experience design, social media marketing and CRM, he has delivered great experiences to audiences in nearly 40 countries, earning the reputation of being a "great marketing speaker and marketing trainer" (source: http://www.michaelleander.me/).