CMO Talk-Tanvi Bhatt on personal branding and creating 'Brandsomeness'
March 6th, 2014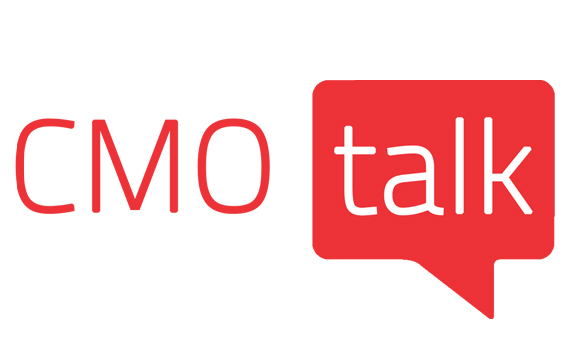 Brands help a product get entrenched in the psyche of the society. Major B2C companies spend copious amounts of money on billboards, hoardings and television ads with the sole purpose of solidifying their presence. In the digital age, branding has progressed from companies to individuals too. It is called personal branding and in this blog post, we showcase Tanvi Bhatt, the personal branding evangelist in India.
Why personal branding helps create personal connections in a digital world
Tanvi Bhatt is the pioneer of personal branding in India, which is witnessing a  proliferation of digital marketing. Along with the increase, the scope of personal branding has also risen dramatically. When looked at globally, CEO's, CXO's and various C-suite level professionals have a solid and respectable social and digital presence. It is not the same in India and Tanvi Bhatt is here to change that for the good.
Michael Leander, who himself is a champion of personal branding, appreciates the finer aspects of the personal branding message that Tanvi is propagating. In the video shown below, she details why it is important to create awareness about this concept. She goes into the details of why and how it helps in increasing the value of these brand ambassadors. Her mission is to make leaders into thought leaders and thought leaders into icons.
Her catchphrase is 'Brandsomeness' and we think it is a brilliant way to put across this idea. She says that creating personal brand capital helps the person grow not just professionally, but with the personal connect, he/she is able to develop relationships with like-minded individuals and their industries too.
Participant Descriptions
Tanvi Bhatt: As the Pioneer of Personal Branding in India, Tanvi empowers Leaders to become Thought Leaders; Thought Leaders to become Icons. Tanvi is India's Leading Personal Brand Strategist and the Founder and Managing Director of Panache-India's Premier Personal Branding Company.
Tanvi is recognized as the 'Personal Branding Expert' for the CXO's by The Economic Times Corporate Dossier, where she writes on all things personal branding under her column 'Brand YOU'. She is also regularly featured in magazines like Inc. India, Entrepreneur, PITCH, Youth Inc. etc. where she shares her thought leadership on pioneering the personal branding paradigm in India. She has been recently honored as the Best Young Woman Entrepreneur in India at the prestigious Women Leaders in India Awards 2013, for successfully transforming her vision into a legacy called Panache: the Premier Personal Branding Company in India. Tanvi has also been bestowed with 'The International Alliance for Women's World of Difference Award' a global honor conferred upon a selection of 100 women who are passionately contributing to women's economic empowerment.
Michael Leander is an accomplished international marketing speaker. Covering a range of topics related to direct marketing, digital marketing, marketing automation, customer loyalty marketing management, customer experience design, social media marketing and CRM, he has delivered great experiences to audiences in nearly 40 countries, earning the reputation of being a "great marketing speaker and marketing trainer" (source: http://www.michaelleander.me/).