How to generate maximum visitors for your website right away
November 16th, 2018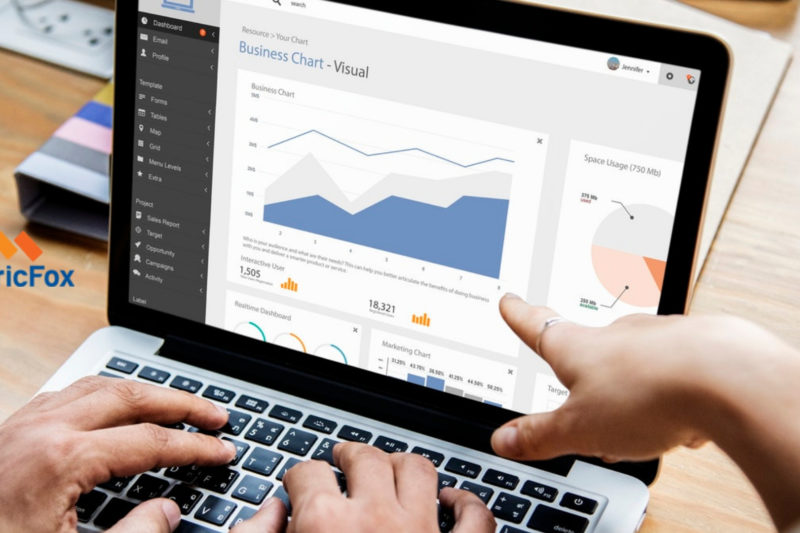 There's so much at stake in the online industry today- exceptional professions like Search Engine Optimization, Search Engine Marketing, PPC management web design and development, UI/UX designing and much more for How to generate maximum visitors for your website right away for your business. However, when it comes to generating or help your website's organic traffic shoot up, what's the trick?
Top marketers have made statements like, "I got lucky!" However, that ain't the case.
SEO is the base of any website- Search Engine Optimization has its beauty but, the SEO specialists or digital marketing agencies, for that matter help change the website traffic..
After extensive research, MetricFox, an award winning digital marketing agency has found ways in which your website can generate maximum visitors to your website:
Give utmost importance to data available/ generated.
Doing extensive competitive analysis is essential for digital marketers today. However, that's not because you need to 'duplify' the content. SEMRush, for instance is a good tool- here, the SEO analyst can see what keywords competitors are ranking, whether they're paying for keyword ranking etc.
With this kind of data, your website can rank for trending keywords at the cheapest rates.
Remember, your website must rank for business- related keywords. That is the key. Imagine, Uber ranks for tourism and not its cab services- their traffic is going to almost go in vain and the quality of website sure will go down.
Content Creation- Very much important
That does not mean blogging more. There's more- sign up for Google Search Console- Check out the clicks, CTR and impressions on pages. Look for the most popular pages with the least number of clicks and that's got the most potential. Title tags also can be worked towards. Keywords your website would like to rank for; and meta descriptions that need to be changed- Best, click, how to, etc. can be used in title tags to increase traffic.
After that, do not forget to submit the URL for indexing.
It'll take time- 2 months and you'll see the results. Check after 30 days- if you do not see a good change or no change at all, rework!
Here's a few Google Search Console tips:
Look for high impression keywords
Look for keywords having CTR below 5%
Expand upon your content and make it more thorough
Make sure you include similar keywords within your text
Get sticky! Work on the emotional aspect of your brand.
Google wants to rank websites which are sticky. They want brands which are being visited all the time. Eg. Check out options like subscribe. Send notifications everytime you update your blog and it drives traffic back.Building a brand and emotional connection are the key. Google friendly websites are ok- but, they want websites to have frequent visitors
Don't be upfront- keep things customer- centric.
If you have a website with a homepage comprising of your $5000 service, you probably won't see any buyers in spite of having the details put up very honestly and clearly. However, when it comes to lead magnet, with offers there's more- you'd get email addresses meaning, you'd get a good email list base as well as a rise in traffic. Pop-ups also help. Discount coupons etc.  Do you get the point? Keep it indirect.
Check out multiple tools to create a lead magnet- Hello Bar, Bounce Exchange, etc.
In case, if you can't figure out what is it that your prospects need- you can go for Buzzsumo or you can always give out a survey, learning from your visitors what they'd enjoy.
Good things take time.
If you ask to the point questions, you'd not expect the answers you need. Good things take time. Track visitors so that you can build a relationship. This can be done with tools like Ubersuggest because high volume and CTR are essential
Also, 3 word keywords are always better- eg. London SEO company are easy to rank for.
Buy, affordable, cheap; basically action or comparison words, there can be quite good results. Competitor numbers are also visible. Go for high search keywords per month. However, that doesn't mean that you'd get high traffic but, you'll do better.
Invest in consultancy and mentorship
Learn from the best and reach out to digital marketing agencies or people who trained you. You never know what you'd wind up learning. Here's why you need mentorship or SEO consultancy services:
Learn from professional
Don't take the business to the next level all by yourself- reach out to better, combine your knowledge with them and you'll see the change!
It's a quality investment because at the end of the day, it helps build knowledge and work towards skills, learning experiences and more while, developing your website!
There are 200+ google factors to focus on. Pick what you wish to and feel like it, at the end of the day. You can't work on all- in fact, if you pick the right 20% options, you'd see the change!
Please note, you don't have to pay for information- free information is out there as well. You can always work with digital marketing agencies who're good at their job.
In the end, here's the reality the information may seem to be overwhelming but, at the end of this, you've only got a few options in store
If you're a small business, you can always reach out to a good digital marketing company. Free is not much of an option here- blogs may help but, to get real results, you do need professionals

Work with a digital marketing company who has a proven system for growing companies and is amazing at it!