July 2017 – Digital Marketing Roundup Month In A Minute
August 4th, 2017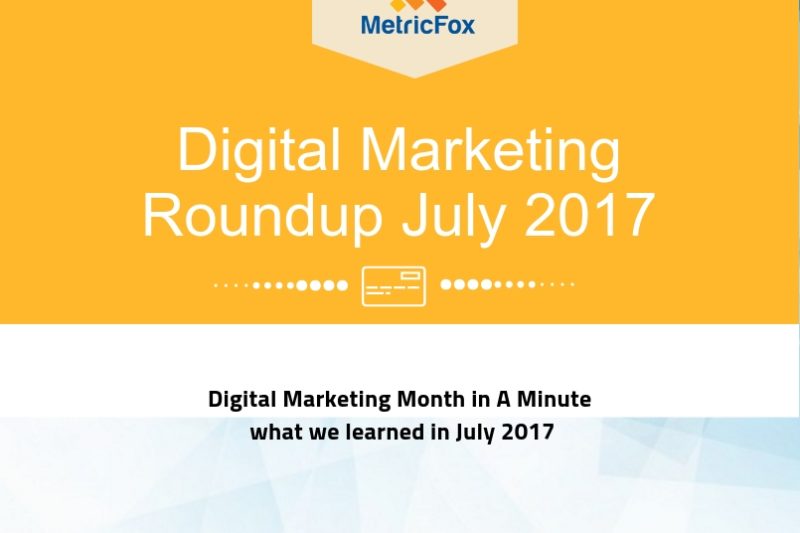 This is the digital era – and there is something happening here at all times. Whether it is Alphabet making a new addition to its Board or Amazon Prime videos showing signs of becoming bigger than cable TV – this is the place that is literally not sleeping.
And the month of July has been no different when it comes to digital marketing news and updates. So for those who have missed how digital marketing services are changing and what the digital world had to offer in July, here's a quick roundup in a minute of the month that went by!
Giphy and its GIFs is going the monetization way
How removing ads from the right is affecting CTRs on Google SERP
LinkedIn working all its way towards improving user experience by allowing images in comments
Amazon Prime on its path to becoming more popular than cable
Bing Ads to drop Campaign Planner
Google homepage to have a facelift
Facebook all set to make Stories be shared publicly
Giphy is going to start its hand at monetization
Whether it's on Twitter, Facebook, Tinder or regular search on messages, the popularity of GIFs is at its peak now. And Giphy is all set to make the most of it by testing sponsored GIFs. Brands will now have the added opportunity to have their GIF content displayed into people's messages – adding a new dimension to their content marketing approach.
Of course, with GIFs, people don't really search for a brand name (as in Google and other search engines) but reactions and emotions. Yet there is the option for brands to use it to the best of their interest. For instance, for a search on 'celebrate' it's possible to have an ad from a scotch/whiskey brand or hotel/resort.
Giphy's team is closely working with people from technology, content, and entertainment, so as to come up with the best solution in time. Giphy sees a lot of daily website traffic and with 200 million daily users (website and API) there are several other ways for Giply to generate revenue other than through sponsored GIFs. Let's see where this goes. (Read the full article on TechCrunch)
CTRs on Google Ads improve with ads from the right removed
Google has always been innovating and making changes to existing systems. In 2016, when it announced to remove text-ads from the right, it meant there was a positive business outcome that was expected of it.
Not surprising, a study was carried out on the before-and-after effect of removing right-side ads and the results were overwhelming. As noted by Accuracast, removing the ads on the right has benefited CTRs for current ads, with ads in positions 3 and 4 gaining the most. For ads in position 5, which appear at the bottom of the page, there has been a slight drop in CTR, to only about 7.6%.
Overall, there has been improved CTRs for the top 4 positions, averaging to about 49%. (Know more about the study and results on Search Engine Land)
LinkedIn seeks to improve user experience by adding images in comments
LinkedIn today is probably the most used professional-networking site, estimated to have almost 500 million users and 10 million job postings. As a part of their recent re-designing, LinkedIn has been working on new tools and designs and features. Adding images to comments is one of them.
Users can now make their comments more visual, explanatory and expressive by adding images to text. (Read the full article and other updates from Social Media Today)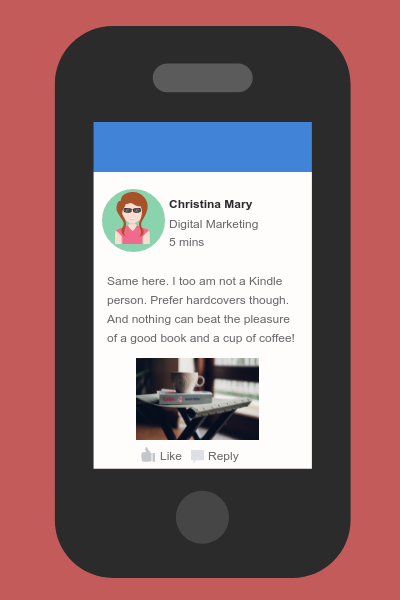 Amazon Prime on its way to become more popular than Cable TV
With almost 79 million U.S. households with Amazon Prime subscription, it is on its way to becoming more popular than cable TV (Morningstar).
Though most of the Prime members are wealthy households in the U.S., Amazon is trying to attract more subscribers by even introducing monthly payment schemes (currently it is offered at an annual membership of $99). Considering that it is not the video availability feature alone that's attracting crowds but the quick delivery, this looks like a necessary part of their growth. Research shows that Prime members are more frequent buyers on Amazon retail, compare prices less often and contribute more towards its retail revenue.
Having a new audience base is surely going to be a winner for Amazon in the battle versus cable and satellite TV. (Read here the full article from CNBC)
Google homepage to have a facelift
Google, the world's largest search engine is known for its simple homepage – well, it's going to change now. By making use of the company's advanced machine learning algorithms, Google will be adding personalization to the feed.
The feeds accordingly will be interest based and what's trending in the area, with the option given to users to follow updates directly from the search.
This change is primarily being done to keep up with the popularity of mobile usage in current times. The update will initially be available to U.S. users extending to global users in a couple of weeks. (Know more on the update from The Guardian)
You can now share Facebook stories to public
When Facebook Stories was launched globally in March, one could be selective with its sharing option. Realizing the potential of the stories and the ability to improve engagement, Facebook now provides the option to be shared publicly.
By making changes to privacy features (Story Settings), both followers and friends can see the stories at the same time. There is however no update on when Pages will be able to share Stories. (Follow the complete article on Tech Crunch)
That's all the important updates in the world of digital marketing you should be aware of. And if you were wondering who is joining the Board of Alphabet, it's Google's CEO, Sundar Pichai.
Watch out this place for all digital updates in the coming months!