Search Engine Marketing: What You Need to Know in 2022
August 17th, 2022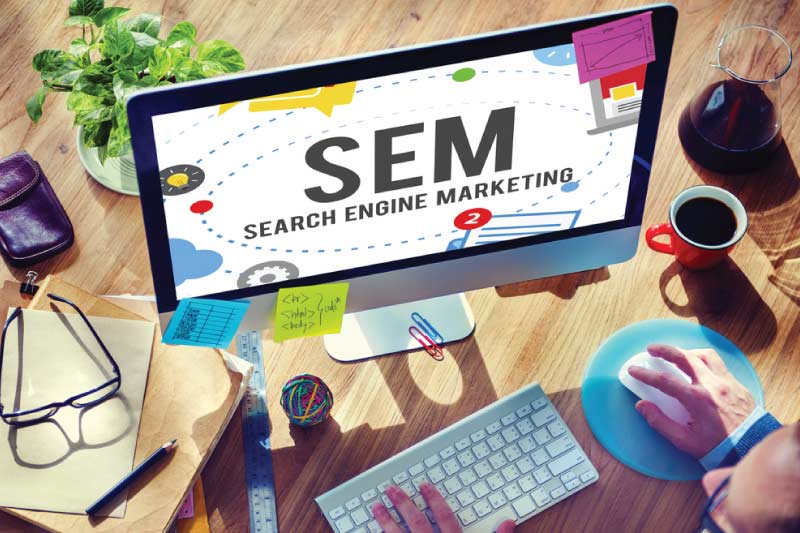 If you are using digital marketing to grow your business, you want to be paying attention to Search Engine Marketing (SEM) in 2022. Sure, putting your business out on the internet is still key to driving traffic, and 82% B2B marketing leaders agree, but ensuring your content stays on top of the search results has never been as important as now. While people are still limiting their search to the first page of search results (up to 75% of them), the SEO Algorithms for the world's biggest Search Engine, Google, have changed recently.
Safe to say, if you want to be discovered or drive traffic to your website in the current scenario, you must keep up with the latest trends and optimize your strategy accordingly. And if you need help, here's what you should know about SEM in 2022.
Key SEM Trends to Look Out for in 2022
Page Experience
 Ever since Google's page experience update, Google considers web experience factors including HTTPS stability, interactivity, etc., dubbed the Core Web Vitals when ranking your webpage. Some of these metrics are as follows
Largest Contentful Paint (LCP): time taken to load the largest piece of content on the webpage
First Input Delay (FID): time taken for the page to respond to the first user interaction
Cumulative Layout Shift (CLS): changes in layout shifts during the lifespan of the page and more.
So, if you haven't started optimizing your webpage experience, now is the time to get into it. The best part? You can start small by checking if your current webpage meets the Core Web Vital Standards using the Google Search Console's 'Experience' feature. Want to check your page loading times? Use a tool like PageSpeedInsights to help you out.
Content
 Longform content is still important to boost your SEO ranking and drive traffic to your site. But in 2022, there are a few other things that matter too.
In 2022, your content needs to follow the E.A.T (Expertise, Authoritative, Trustworthy) principle to feature on top of search results. But that's not the only reason to upgrade the quality of your digital content. Generating more content according to E.A.T guidelines is also helpful for your content marketing efforts, given B2B clients rely on high-quality content before making a purchase.
If you want your site to rank well, you cannot ignore accessibility. This could mean formatting your content better, adding appropriate headers, making your webpages mobile-friendly, and optimizing your websites for hearing and visual impairments too. In fact, focusing on accessibility can even boost your brand image, one of the goals of your digital marketing efforts.
Alternative Forms of Search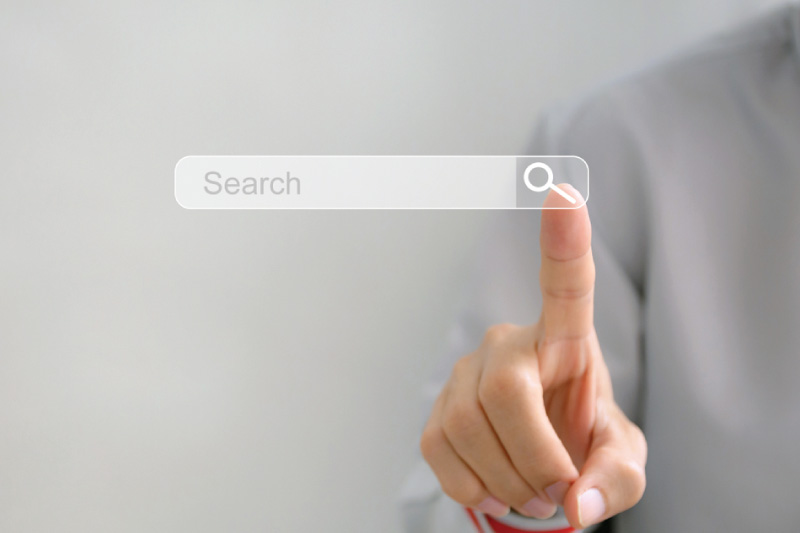 You've probably heard that the demand for video content is rising. But did you know videos help generate more traffic for your page? Yes, if you didn't know, about 81% of internet traffic was generated by video in the past year. No doubt video content is important. So why not build your SEO strategy around it?
Wondering how to optimize your videos for SEO? Start by breaking your video into discrete sections and annotating them. This helps them feature on top of search results. While you're at it, go the extra mile and use SEO best practices for annotating. This will help you rank your content even higher.
 Visual search is becoming popular too, and the stats from Google Lens are proof. The image search app by Google has already been used a billion times by people worldwide. This means ranking well on image search matters too, and SEO can help you. So, whenever you upload an image, do not forget to upload a high-quality one. Additionally, use the appropriate alt tags, and customize the image file names wherever you can.
 Voice Search
 Although voice search is not new, more people have been using it recently. So, now is the time to get serious about it. Remember, voice search involves more conversational search terms, so you might have to tweak your SEO strategy to align with it too.
Link Building
You may think link building died with inorganic link building, paid links, etc., being penalized by Google. But you can still use ethical link-building strategies to rank well on Google. For instance, you could leverage internal links to boost your SEM strategy. Or build out a more effective backlinking strategy to boost the number of visits to your webpage.
Intent
Google is currently prioritizing search intent while ranking. But here's the thing. Search intent is dynamic. So, how do you optimize your website for user intent then? Well, you can focus on your business goals and determine how you want your business to be perceived. Or you could determine the kind of content your target prospects are looking for through surveys and building client personas. Once you know whether they want educational, transactional, or navigational, you can generate content accordingly.
Local Search
 According to Amanda Jordan, LOCOMOTIVE Agency's Director at Local Search, the search engine giant has been experimenting with changes to the mobile layout for local intent specifically. Simply put, Google is now showing search results relevant to the user's location. So, if your content is relevant to a user's location will be ranked higher, while if your content is not location-specific, it will be ranked lower on SERP. So, if your SEO strategy does not have location-specific keywords yet, consider looking into it now.
Final Word
 Remember, SEO is continuously evolving. So, while the above trends are all you need to be aware of to up your SEM game, you must test them out to see if they work for you. So, run SEM campaigns inline with these tips and keep a close eye on KPIs like Click-Through Rates (CTR), Conversion Percentage, Cost-Per-Conversion, etc. These will help you understand if your current campaign is working. And in case it isn't, do not shy away from tweaking your campaign to arrive at a strategy that gets you the most conversions for your company.
 References:
https://backlinko.com/rank-high-on-google
https://www.heinzmarketing.com/2019/08/the-cmos-guide-new-research-to-accelerate-the-buyers-journey-with-content/#:~:text=While%2082%25%20of%20B2B%20marketing,or%20not%20effective%20at%20all.
https://blog.hubspot.com/blog/tabid/6307/bid/14416/100-Awesome-Marketing-Stats-Charts-Graphs-Data.aspx
https://www.techfunnel.com/martech/search-engine-optimization-trends/
https://www.wordstream.com/blog/ws/2022/01/25/seo-trends
https://backlinko.com/seo-this-year
https://luminus.agency/blog/sem-performance-metrics-long-term-vs-short-term-comparisons/
https://www.cisco.com/c/dam/m/en_us/solutions/service-provider/vni-forecast-highlights/pdf/Global_2021_Forecast_Highlights.pdf
https://www.thedrum.com/opinion/2022/01/20/the-trends-enterprise-seo-2022-what-look-out