How and Why Social Engagement Can Be the Key Differentiator to Your Business
September 27th, 2019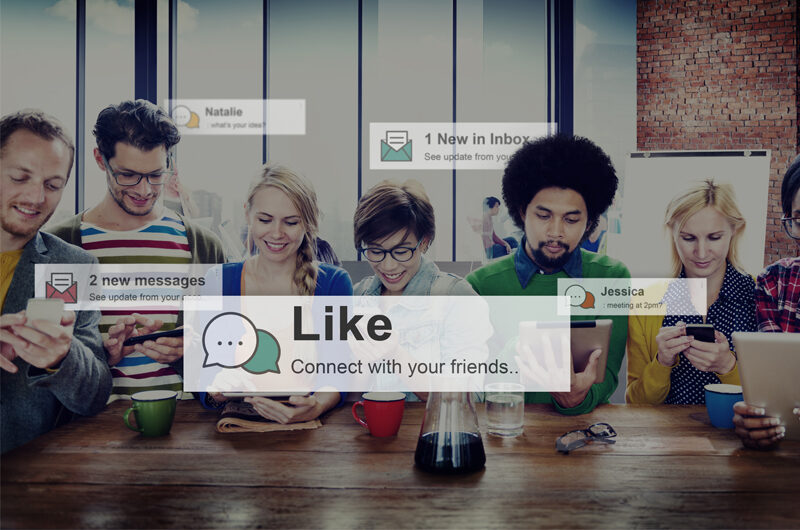 Social engagement, also referred to as social involvement and social participation is broadly defined as one's interaction with the working of a social group. It is measured in terms of the level of interaction, involvement, intimacy, and influence that a brand creates with an individual or group. Traditionally, social engagements predominantly took place offline, but with the increased popularity of social media across the globe, social engagements have transformed into 'social media engagements' with the increased use of social media marketing.
Given the speed of doing business, the sum of interactions with customers, and the number of channels of such communications increasing at a rapid pace, social engagement becomes crucial to help customers connect with your brand, your product, your culture and with each other. They improve brand awareness and develops brand loyalty in the hearts of customers. Let us explore some reasons why social media engagement is an effective marketing strategy:
Easier on the Pocket
Compared to a traditional offline engagement strategy (flyers, hoardings, etc.), social media campaigns result in immense publicity for a brand at virtually negligible costs (in most cases). In terms of the involvement, the reach of a digital marketing initiative can range from a few hundred to billions in today's time. A single YouTube video can generate millions of interactions at no cost!
Expanded Customer Reach
Social media platforms transcend the boundaries of geography and offer global marketing solutions which help connect businesses of any size to customers residing anywhere in the world. Starting from the first engagement until the final meeting, many solutions are in place today to make your customer journey faster and easier.
Increased Brand Awareness
Being engaged and involved in the customer journey process makes him responsive to the brand and increases brand awareness. With each touchpoint, more and more people join the social community and the brand increases its social footprint or social visibility. Market Path showed in a study that 83% of the companies keep brand awareness as a central goal of their social media strategy.
Impacts Brand Perception
Given the increased engagements of companies with their customers through digital marketing solutions, customers view this as an important feature while evaluating a brand. A brand that has got a large fan following on its social media platforms is perceived as an active brand that values customer needs. Customers perceive all the followers to be happy customers of the brand, and this builds trust in the brand.
There are many metrics to measure the impact of a successful social media strategy – likes, followers, shares, re-tweets, comments and reviews, click-throughs, etc. Whether you are engaged in generating these impacts or not, the customers are paying close attention to your social media activities. Brands like Lego, Vans, Durex have a strong social media presence within their industries and can sustain excitement around their products and services. But how do you find out whether your social engagement is adding value to your business or not? Following are some benefits you would garner from a well-built social media strategy:
Increased Traction
Traffic on social media handles like blogs, websites, social media sites, etc. is positively correlated to the involvement of potential customers with the business. Active, engaging and consistent social media presence grows multi-fold with shares, re-tweets, and references. These visitors, if lured consistently to your brand's social engagement, would next move to explore your offerings. Brands need to make use of technologies available, like data analytics, to narrow down on the trends, channels, and content that are attracting more traffic and focus digital marketing solutions towards them.
Customer Transformed to Brand Champions
A good customer feedback and referral today begins with good social engagement with the customer. A happy and engaged customer becomes a fan of the brand and talks about it (both online and offline) which not only increases awareness but also builds brand identity. Referrals are one of the most powerful drivers when it comes to product trial/adoption, and social media has made the task easier through reviews, recommendations, etc.
New Customers
Social media has made the customer journey both easier and more complex at the same time. For a customer, information search, brand engagement, customer service, etc. has become faster and easier, however, companies are now pushed for greater personalization around customer stories. If your brand can increase its social engagement and personalize offerings based on insights from the engagement, these engagements would soon transform into transactions; top-of-the-funnel leads are the most likely.
Improvised Customer Retention
The days of awkward phones calls or lengthy emails have gone in the area of customer service. Social media has enabled quick and effective social conversations with the customer, often back and forth which has improved service efficiency and customer retention. Be it a review or feedback, or a specific concern that is raised, social media ensures that the customer feels visible and heard.
Become Market Gurus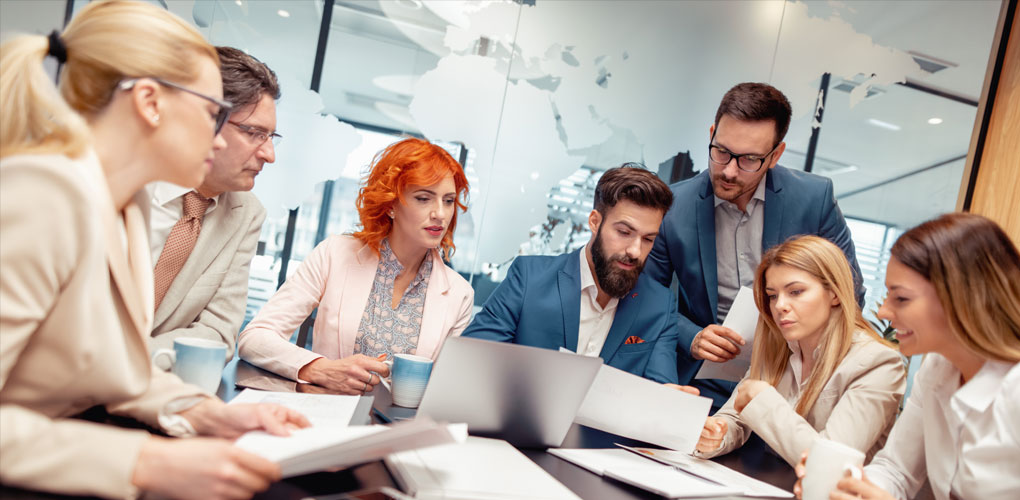 Market and competitor insights are some of the most beneficial learnings you gain from social media. By closely monitoring and analyzing customer and brand activities, all un-filtered and real-time data, we can understand the market and the industry coupled with competitor behaviour in great detail. This is popularly called 'social listening'. You can expand this learning to other areas of your business for greater efficiency.
Powerful Search Engine Presence
Social media and search performance are shown to have many positive correlations in many studies. Shares, click-throughs, re-tweets, and the likes via social media channels represent positive search signals for a brand which translates into a sizable traffic source. It also acts as a strong content distribution medium for knowledge transfer.
The internet and the web are free resources which are benefitting businesses from all spheres. They offer free platforms for brands to build strong and measurable interactions with potential customers to enhance their awareness and reputation. It has modified the process of uncovering customer needs into a systematic, data-driven process. Realizing the value, it adds to your business both in qualitative and quantitative measures is invaluable, and an intelligent social media marketing plan can become a key differentiator for your business.
Resources:
https://www.clarabridge.com/customer-experience-dictionary/social-engagement/
https://blog.hootsuite.com/social-media-engagement/
https://www.timetrade.com/blog/why-social-media-engagement-is-important-for-your-business/
https://genylabs.io/what-is-social-engagement/
https://www.sociallybold.com/social-engagement-important/
https://docs.microsoft.com/en-us/dynamics365/customer-engagement/social-engagement/overview
https://sproutsocial.com/insights/benefits-of-social-media/
Sujith is an expert with search & analytics enabling Top fortunes globally with growth strategies that have enabled exponential business performance. A secret to his success is his exemplary leadership & mentorship skills, constantly guiding & enabling his team to take on greater responsibilities & learning opportunities. An ardent fan of Roger Federer & a die-hard football geek, he swears by the moves of Messi. He says "A team's success is in the ability to support & trust in each other strengths. You can't get your team a goal without passing on the ball at the right time, with the right strategy in place. Be it in football or with a customer, it's the team, trust, timing & strategy that will get you closer to your goal."