13 reasons why your business needs digital marketing agencies
June 18th, 2018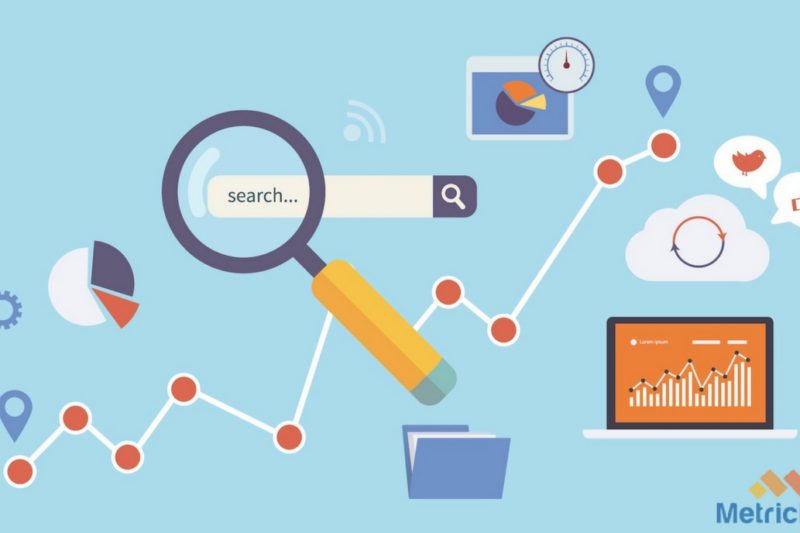 This is the era of start-ups and not all start- ups are well- funded or have good stability. Another statement I'd like to make is, is that- the internet is where your location needs to be visible i.e. your website. Only a good idea cannot take you anywhere or money- it's all about digital marketing.
Starting from web designing and development to the content writing, SEO and till the maintenance of your website, your company needs a digital marketing agency which can understand your company's product/ service, the need, and shares the same interest level as you do.
Check out 13 reasons why you need digital marketing agencies, not just as an investment but, as an effective marketing channel that'll enable consistency and great success in your business:
Digital marketing has the ability to level the online playing field
The entire purpose of digital marketing is to ensure the website the agency is working on is visible online all the time. They work towards position 1 for each keyword and aim to be ranking in page 1 at all times, on the consistent level. Digital marketing can set the base for your company and keep it going further higher!
Digital marketing is more cost- effective than old-school marketing
Definitely! Your company will probably invest some brands in digital marketing but, with old-school marketing, it's not just about money, your company has to keep working on the physical level and make cold calls, sell products on the road etc. With digital marketing, the digital marketing company you hire is going to give you an overall package which includes Search Engine Optimization, SEM, PPC services, web design and development, UI/UX and other services which is a lot more in comparison to regular marketing. Remember, your website is on the internet and only digital marketers can handle it.
Digital marketing delivers conversions
Studies have shown that about 79% of the population in the USA are shopping online or are always on the internet. That's when you understand the need of digital marketers. The moment your company is visible online, your websites will be getting terrific traffic, contributing to quality conversions!
Digital marketing enables and customer engagement at its best
With regard to SEO services, SEM and SMM services, there's no forceful delivering of information in the form of advertisements, etc. it's all about delivering quality infographics, content, data etc. and it's upto the reader or the receiver whether to show interest or not. Things can be made interesting with the help of UI/UX and web developers.
However, the beauty of digital marketing is that it creates a void of knowledge, information and everyone has access to it! Your company can be one of the most visible ones in your industry on the basis of digital marketing company you hire.
The digital market is not direct marketing
As mentioned above, digital marketing never encourages forceful presentation of information (except for PPC.) digital marketing uploads content in necessary platforms via experts and voila! It helps you obtain backlinks and improve your website's domain authority.
Digital marketing helps generate better revenues
The moment your website has the right kind of content via content analysis and with extensive keyword research, there's no way your website will miss out on leads or deals too! Generate better revenue by hiring the right set of professionals and reach out to prospects in a very subtle yet, effective way.
Digital marketing caters to mobile customers
With the help of UI/UX, mobile users can also be catered to unlike the rest. If your company goes looking for an UI/UX designer, it's going to be expensive- however, via an agency like MetricFox or any other popularly known digital marketing companies, things are going to be way more smooth.
Digital marketing builds brand reputation
Via SMM- Social Media Marketing services, SEO- Search Engine Optimization and PPC- Pay Per Click services and the right kind of content optimization, it's very convenient for your brand to build the best reputation in the field you belong with.
Digital marketing earns people's trust
The moment your company has a website and is visible online on the basis of the industry/ product/ service, the consumer will automatically believe in your brand due to the quality of outlook it has, the kind of content, user-centric experiences and so on, enabling your company to earn your users' trust!
Digital marketing invites more and more users each day
A study has shown that every hour a new individual becomes a user of the internet. Cater to new and old viewers as well as customers via your marketing strategies which are all taken care of by a digital marketer.
Digital marketing can keep your online- business alive
Incase, your company does not have enough money to pay for a physical company location for a span of time. Do you shut your business? No. the website is your online business- unless you cannot afford a good digital marketer and money to pay for your domain, your company is always going to be online!
Digital marketing keeps the company active
There's always a motivation that keeps a digital marketing team going- when they check analytics, they see the lead count, traffic etc. keep getting better. Such motivators along with quality ideas can keep your company website active forever.
Digital marketing is just what you need
Even with the simplest of ideas, you can start a website for and hire a digital marketing agency. It's his team's job to ensure that it's brought out in the right way in no time, at the most affordable rates.