Write more; Google loves it. Long form content and its benefits
February 13th, 2014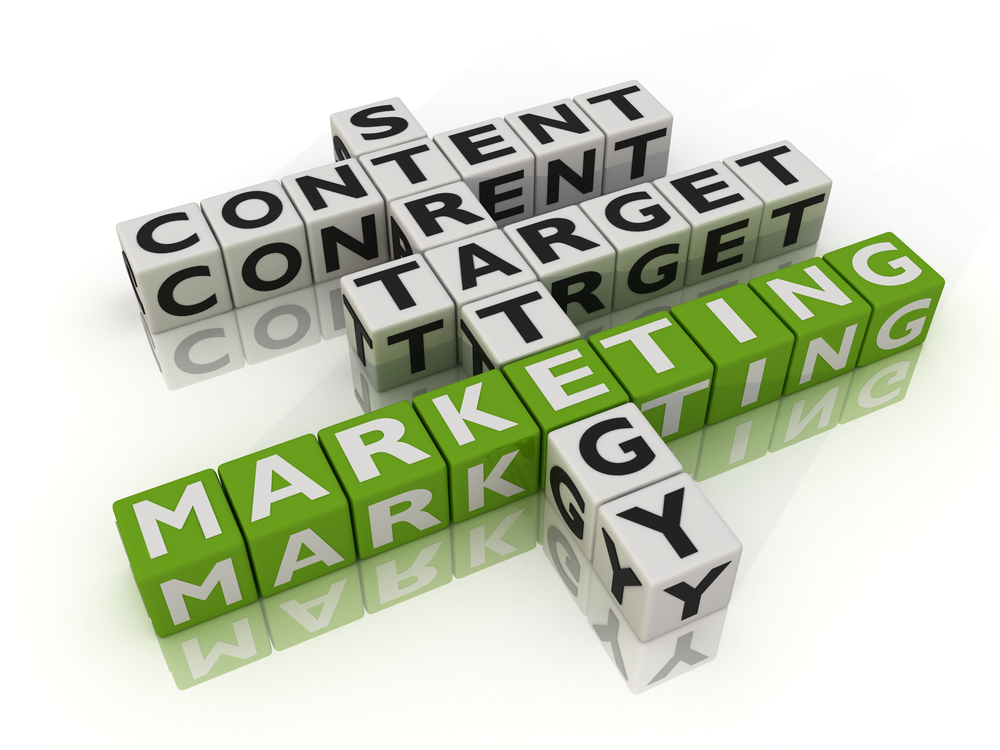 Change is in the air, and well, change is the only constant. Every business evolves, methods transform and the means of reaching customers keep altering. With digital mediums getting stronger by the day, everything we do as marketers is keenly focused towards utilizing it better. Google, the no.1 search engine in the world, the be all and end all of the internet; updates their search criteria and algorithms periodically. One key aspect that marketers have been able to understand through years of updates is that content is taking center stage, more importantly long form content.
Google and the long form content connect
A little back story on the internet; Google came to dominate the web only about a decade ago. The internet was around before that but it was used predominantly by engineers and the tech community. Code was God (it still is, but general users ain't got no coding knowledge). You needed to be a coding wizard to browse the inter-webs. Today, all that has changed. The internet is simplified, fast and super dynamic. Google has created an environment wherein information is easy to access and it has also made it easy for marketers to reach you, fast. As years have progressed, from the days of black hat SEO techniques and content farms, Google has created definite guidelines as to how well you perform on search.
Coming to content, writers always have had a background role to play on the internet. As rules kept getting stricter and search engines started favoring valuable, solid and distinct content, things took a turn. There have been numerous arguments and discussions about content length and structure. Long form content is not in any way new, but its relevance is playing a major role today in SEO. There is one school of thought that considers content to be a driving force for SEO and another that thinks it is a need and not a must-have. Well, algorithm updates suggest that good, credible content is a must-have.
Now coming to the length of content, that is another story by itself. The length of content found in the top 10 results on SERP feature 2000 words on average.  Search engine optimization firm serpIQ has done research on this topic and we would like to showcase it here for you.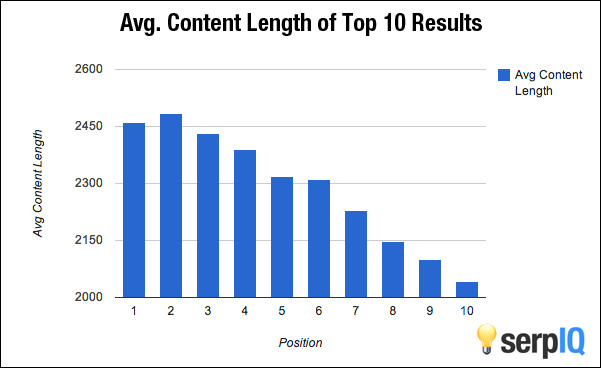 The results present good evidence about long form content as far as we can identify. When we tie it to the fact that Google algorithm updates suggest a heavy inclusion of content to gain traction in SERP and long form content placing significantly high, the case is clear — long form content is necessary.
Marketing mix and the power of content
Long form content and its benefits do not seem to sit well with marketers, and we fail to understand why. The basic tenets of marketing today rest on creating conversations with prospects and educating them about your products and services. The best way to do this is to create content that is specific to buyer personas and demographics, fact driven and to the point. Length of content is not really a very crucial aspect if you have extremely viable and eye-catching text.
Every type of marketing collateral has its own charm and power. A blog post is one of the most shared pieces of content today and SEO plug-ins suggest a optimum word count of 600-700 words. A whitepaper is the pinnacle of marketing and this can be of any length. Web pages are the core of SEO and length of content is subjective to the design elements and the product or service that you are marketing. There are many factors that we need to consider while working on SEO. Delivering the right message in the best possible way should always be the driving force behind SEO and content does play a vital role in this process.
Want highly specialized writing for your marketing collaterals? CLICK HERE
Sign up for our monthly newsletter for updates on marketing trends